A knowledgeable staff, creative minds, and a complete understanding of landscape procedures makes Happy Tree Ltd. a superior choice when enhancing or creating your space.  During your initial consultation, Sandy Miller (our landscape architect) will discuss your needs and desires within the scope of your project.
Here at Happy Tree Ltd., we operate our own ten-acre, organically-grown, in-ground nursery in which we encourage clients to be involved with plant selection. Installations performed by Happy Tree Ltd. are backed by a 1-year guarantee, giving our clients peace of mind during the design/installation process. What starts with a design, quickly matures into a fully functioning and sustainable landscape that has been our company standard: giving our clients "Satisfaction That Grows."
With every passing season, the needs for your garden/property change. Whether it's an annual clean-up and mulching or a summer pruning, we are very attentive to our clients' wishes. Upon request, Happy Tree Ltd. will schedule property evaluations to preserve and enhance your space while formulating a plan for the season. Our staff is knowledgeable in all stages of maintenance and can provide your property the all-season appeal you desire.
Seasonal bed maintenance includes (but not limited to):
Edging and mulching

Pruning and Trimming

Fertilizing of Trees and Shrubs

Fall Leaf Clean-Up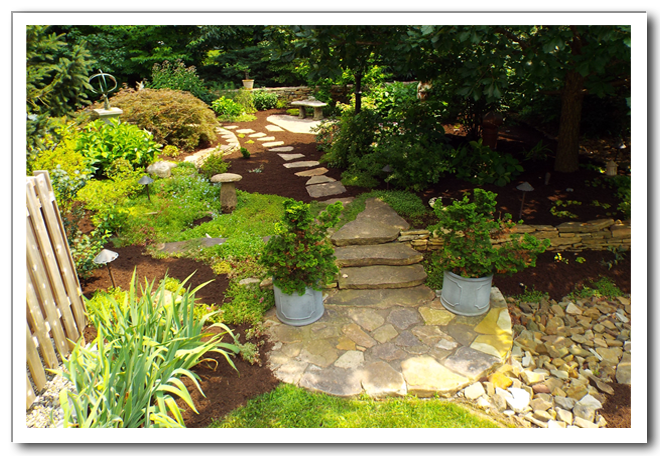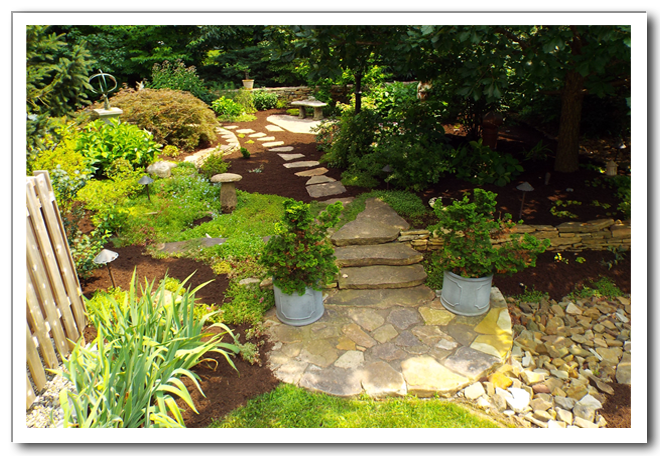 Tree Planting - We offer a wide variety of trees in our locally grown in-ground nursery. We supply our clients with the highest quality trees under very strict organic growing standards. Yearly root pruning is paid special attention to as we look to minimize stress during transplant from our home to yours.
Drainage Solutions -We have the correct equipment and know-how to address all your drainage needs. Whether it's a French drain to help relocate excessive amounts of surface/ground water or simply extending your downspouts to help minimize the size of Lake Meade (aka your side yard) after a hard rain, Happy Tree will always give expert advice on how to solve all those 'no mow' spots in your yard
Landscape Design/Consultation - Landscape Design/Consultation - We staff a registered landscape architect with over 30 years of experience. He will be more than happy to not only discuss the yard of your dreams, but also to design and implement all your favorite aspects into his scaled plan.
Landscape Lighting - Don't let your home get limited to only day-light enjoyment. Creative illumination design and installation is a great way to enjoy your landscape in hours when the sun can't show it off. We will customize your lighting design to illuminate your favorite plants and walkways, while also adding the element of night-lighting you have always been missing.
Grading & Seeding - While leaving routine maintenance to the lawn guys, Happy Tree Ltd., offers a variety of services to help repair and renovate all of the troublesome spots in your lawn. By using an all organic approach, we utilize our own 'Black Gold' soil amendment to enrich and add nutrition to your lawn.
Drip Irrigation – Following most of our landscape installations we encourage our clients to protect their investment by implementing a no waste/low cost drip irrigation system. Our systems are designed to concentrate watering solely on the plants 'root ball' where with a slow release, your trees, shrubs, perennials will get adequate water without the worry of, "Did we water enough?"
Custom Fence Installation - With many options available in your fence selection process, we make efforts to capture the look and function of all things vinyl, wrought iron, and post/rail.